Give Irish emigrants the recognition they deserve
Add their names to our exhibition
At EPIC we honour Irish emigrants by telling their stories and keeping their memories alive. It's a place where you can come to acknowledge them, their journeys, their struggles and their achievements.

When they left Ireland they took something very important with them, something that would give them strength, their identity, their power to change the world and something they would pass on to you – their name.
Your name is a powerful thing
Now we're inviting you to be a part of our The Power of a Name exhibition by adding your emigrant family member's name to our Legacy Wall. Simply give us their name, where they emigrated from and the year they left. We will project it onto the wall of EPIC and it will become part of our exhibition. You will also have a chance to win a personalised genealogy consultation with the Irish Family History Centre!
Share this with your family and friends
The Irish Family History Centre
Want to explore your ancestral roots?
EPIC The Irish Emigration Museum immerses you in the fascinating stories of the Irish people and honours the intrinsic connection between Ireland and its diaspora – no matter how many generations or oceans separate us!

But who are you? And what is your story?

Whether you're just a little curious, or a fully-fledged family historian, we have something for you at the Irish Family History Centre, where our expert Genealogists can help you unearth your Irish roots.
They've created a range of free online resources to help you take your first steps of your genealogy journey. They also now offer personalised genealogy consultations online via video call.
To find out more about how they can help you, click below for free tips and family tree pack for both adults and children, or click here to find out how their expert team of genealogists can help kickstart your research.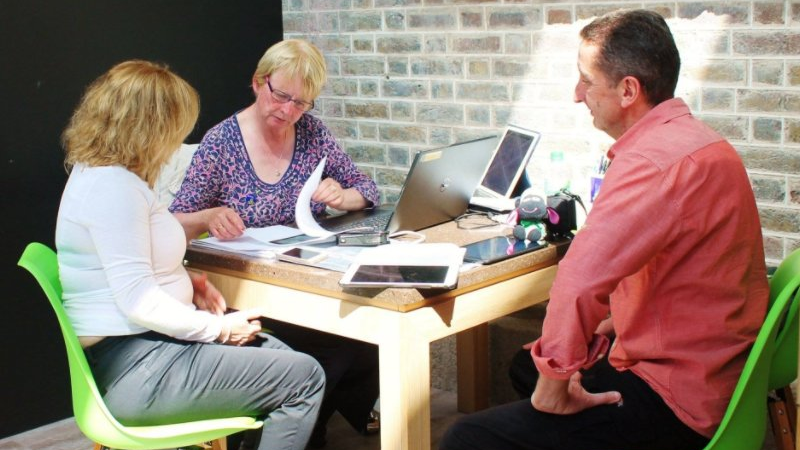 How to start your genealogy research
Fiona Fitzsimons, director at the Irish Family History Centre outlines a dozen tips and steps to beginning your search.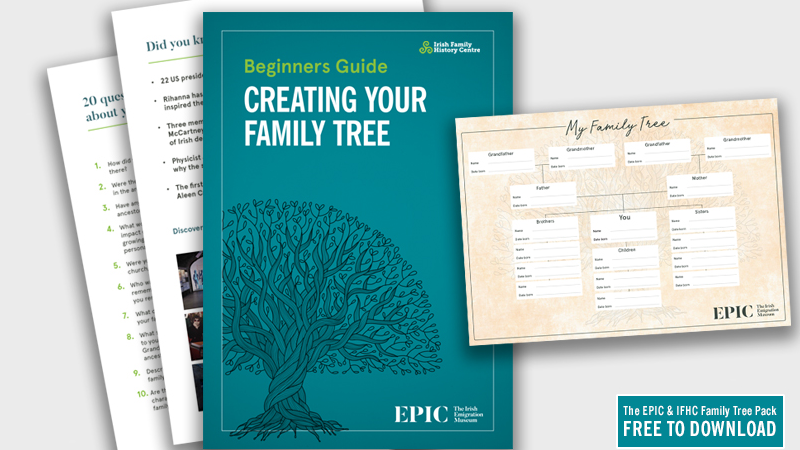 Download our free EPIC Family Tree pack
EPIC & the Irish Family History Centre have created a guide to help you take the first steps on your genealogy journey.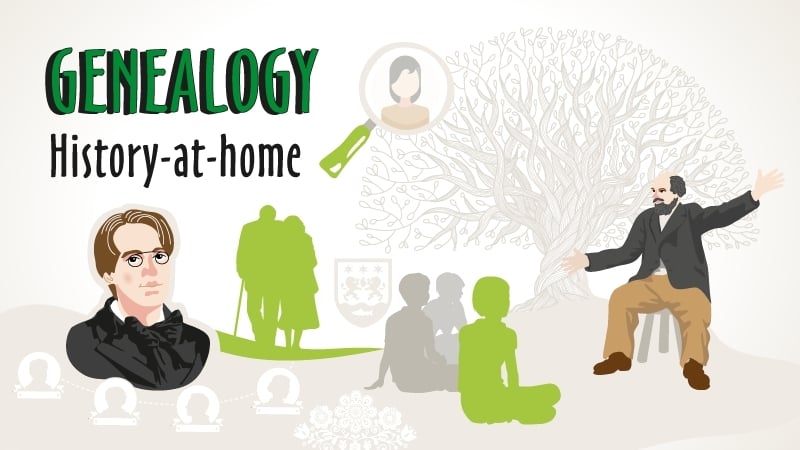 Become a Family History Detective!
Download our FREE history-at-home Genealogy pack for kids and learn how to become a family history detective.